Meet the Board
Credit Unions are run by a volunteer Board of Directors, who are responsible to represent and report to the wider membership. The Board and Supervisory Committee form part of the overall management team. They contribute toward the strategic objectives of the credit union, approving policy and mitigating risk.
Ian Atkins
Chairman
Ian is a founding member of Plane Saver and has thus been involved even before the credit union's inception in May 1993. Over the years he has served in numerous positions on the Plane Saver board, including that of Treasurer, Vice President and then President.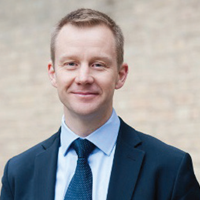 Nick Donovan
Currently a Campaign Director at Global Witness, an anti-corruption organisation, Nick was previously Assistant Director at the Royal British Legion where, along with others, he campaigned for the establishment of an Armed Forces Credit Union.
Nick also sat on the Royal British Legion's risk committee, which monitored risks through the active management of a risk register. Previously, he worked for 5 years at the Prime Minister's Strategy Unit and, during his military service, served in Iraq in a Royal Engineers bomb disposal team.

Joy Maitland
Vice Chairman
Joy is Managing Director of the multi-award winning Inemmo Leadership Development Solutions. Joy has also worked with numerous world-leading brands, including Cable & Wireless, 3M, Sony, RBS and Credit Lyonnais. Inemmo was launched in 2005 following her role as Group Director Operations within the FTSE 250 firm Taylor Nelson Sofres.

Joy is also a Member of the Association of Corporate Governance Practitioners. She holds fellowships with the Institute of Directors (IoD), Institute of Leadership & Management (ILM), Chartered Management Institute (CMI) and the Institute of Training and Occupational Learning (ITOL). 

June Parsons
June has worked for British Airways since 1980 in a variety of roles in Finance, Sales, Marketing, Distribution, Learning and Development and Recruitment before moving to her current role in the Quality Department of Engineering.
During her career she has contributed to large project teams managing major change and leadership training workshops (including diversity and inclusion), recruitment campaigns for Commercial, Finance, Operational and Engineering roles to onboarding new colleagues joining Engineering.

Dave Sharman
Dave moved to the UK in 2013 and has since then worked at British Airways in a number of financial management roles - most recently leading BA's overseas finance department.
Dave is a chartered member of Chartered Accountants Australia & New Zealand, and first become involved in the credit union movement while running the audits of a number of New Zealand-based credit unions. He is excited to be involved in the governance of Plane Saver and the opportunities the organisation has to further build on its service offering to members.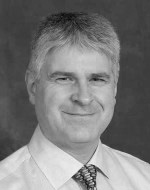 Roger Hardman
Roger joined the Plane Saver board in September 2016. Roger brings a wealth or experience with regard to welfare within the Armed Forces. He is currently Head of Welfare at SSAFA, the Armed Forces Charity.

Atesh Mayer
Supervisory Committee
Atesh joined British Airways in 1985 and is now working as Section Leader. He joined PSCU in 2011 as member of Supervisory committee. He is a qualified first-aider and ECB qualified cricket coach for the young kids. He holds a Bachelor of Commerce degree.
Ishtiaq Zayee-Mallick
Supervisory Committee
Ishtiaq graduated from King's College, University of London and joined British Airways in 1983, where he worked in a variety of roles and qualified as a Chartered Certified Accountant (Fellowship).
He has a proven track record as a leader and subject matter expert in Finance, Governance, Audit, Risk and Compliance. He has enhanced financial and operational company policy, created key guidance documents and delivered Internal Control Framework training. He has also led third party and supplier audits to identify significant savings and delivered projects to simplify and make efficient key processes. Martine Goodrich
Supervisory Committee
Martine joined the Supervisory Committee in December 2016.
Having spent 36 years working within the IT Department at British Airways, Martine retired in October 2015. Outside of British Airways Martine was in the Royal Naval Reserve for 17 years. Martine also is a volunteer caseworker for the Royal British Legion as well as being on the branch committee in Crowthorne.
Interested in becoming a Director?
To become a volunteer Director you must first be a member of the credit union. If there is a vacancy you can then stand for election at the Annual General Meeting, or alternatively can be co-opted on during the course of the financial year. 
If you are interested in becoming a Director of Plane Saver please contact our nominations committee via: info@planesaver.co.uk