Meet the Board
Credit Unions are run by a volunteer Board of Directors, who are responsible to represent and report to the wider membership. The Board and Audit Committee form part of the overall management team. They contribute toward the strategic objectives of the credit union, approving policy and mitigating risk.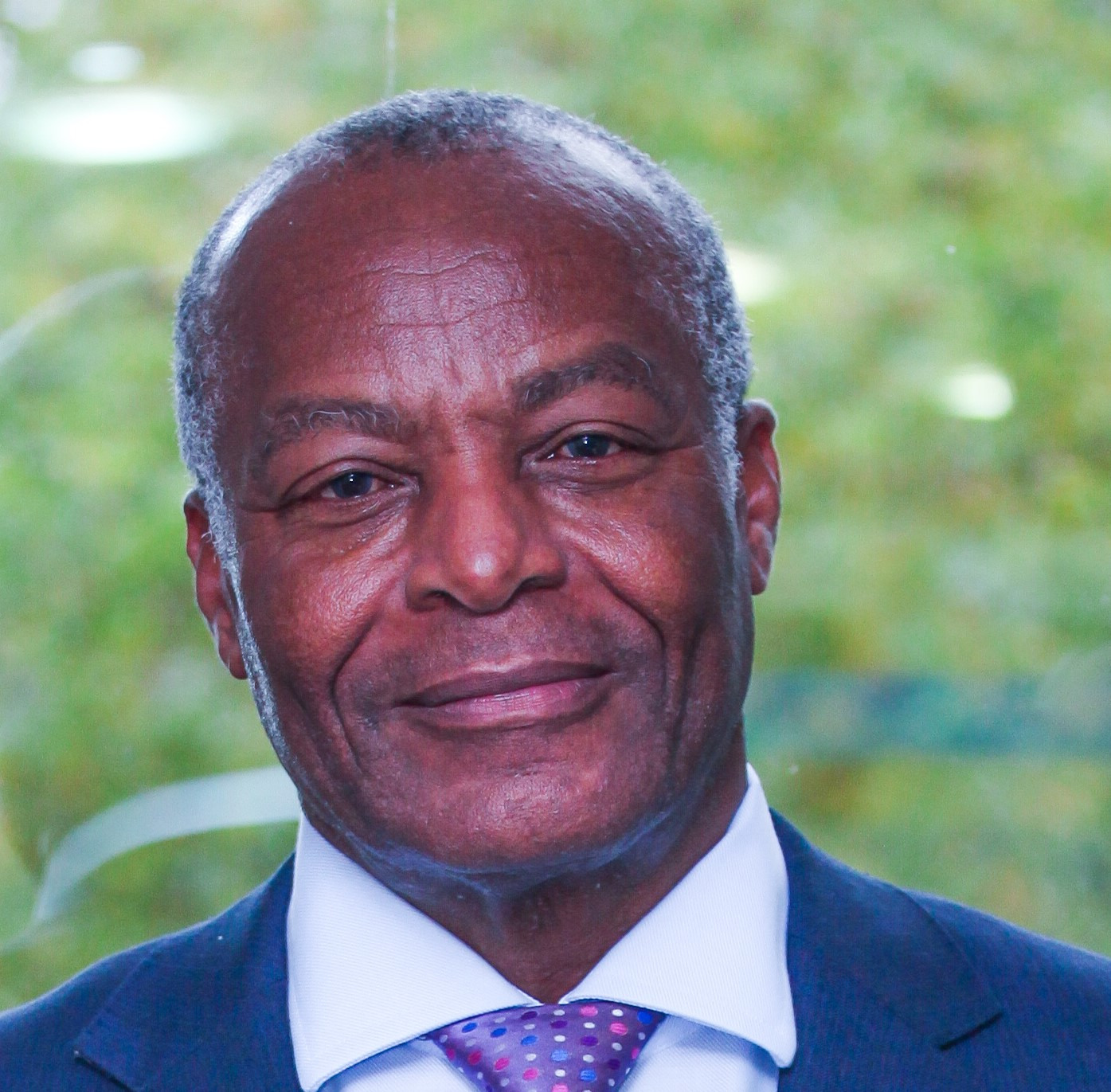 Ian Atkins
Chair
Ian has served on the Plane Saver Board in a variety of roles including that of Treasurer, Vice Chair, and Chair.
He also worked as a dedicated volunteer to help get the credit union off the ground, managing general office tasks to ensure that the members received good service and to ensure efficient operation from the outset. Ian has dedicated 28 years to Plane Saver Credit Union to ensure that PSCU became a successful organisation with the right ethical and co-operative principles, diversity and inclusivity.
Ian has held a variety of roles at the Association of British Credit Unions (ABCUL) including Supervisor, Director, Chair of the Board Composition and Democracy Working Group, and other committees whilst on the board. Ian is currently the Assistant Treasurer at the London South-East Credit Union Forum, which organise specific training for Credit Unions in London and South East.
He is also a member of the Barbados Cultural Organisation which supports charities and foundations in Barbados by raising funds through two annual events A Charity Ball and a Cricket Extravaganza/fund day every year.
He is a committed foster carer, and with the support of his wife Barbara, for over 30 years has specialised in providing a loving long-stay stable home for children shunned by less experienced carers for the Southampton City Council.

Joy Maitland
Vice Chair and Board Secretary
Joy is a business psychologist with a wealth of senior-level corporate management experience, and continued involvement with various organisations at Board level. She holds fellowships with the Institute of Directors (IoD), the Institute of Leadership and Management (TILM), and the Chartered Management Institute (CMI).

Joy is a multi-award-winning Executive Coach and Author of 'From Alpha to Zen'- Leadership for a brave new world.
She is firm believer in continuous learning and improvement. Her motto, "Be the Difference. Make the Difference.", has served as her North Star in everything she does, whether in the workplace or wider society.
As coach, Joy supports current and future leaders in adopting modern leadership techniques as well as innovative ways of working, to achieve leadership excellence.

June Parsons
Director & Chair of Nominations and Successions Committee
June held key positions in finance, sales, marketing, distribution, learning and development, recruitment, engineering, and HR during her career at British Airways. This included contributing to large project teams managing major business transformation.
Projects she helped to facilitate include migration of the airline's reservation system onto a new platform, designing and facilitating leadership and management programmes, managing recruitment campaigns/on-boarding plus reporting on engineering quality systems.
Since leaving British Airways June has focused on voluntary work, running a small property management business and being a proactive member of the Plane Saver team.
She has an MBA and is a member of the Association of Corporate Governance Practitioners (ACGP) and an Associate Member of the Chartered Institute of Personnel Development (CIPD).

Dinesh Sanghvi
Director & Chair of Community Engagement Committee
Dinesh joined the Board of Directors in early 2019 and brings to Plane Saver a wide range of skills acquired over 35 years in senior finance roles.
During his career Dinesh held Finance Directorships in listed IT and technology companies, including the global business consulting company CGI Group.
He is a fellow of the Chartered Institute of Management Accountants and is an Enterprise Mentor at the Prince's Trust.
His business and technology expertise acquired within global, multimillion-pound organisations is a massive asset to the Plane Saver team and members.

Dr. Hanxiong Zhang
Director & Member of Risk Committee
Hanxiong was co-opted to the Plane Saver board in December 2021.
Hanxiong holds a PhD in Financial Economics, from Newcastle University and is a Chartered Financial Analyst (CFA) charterholder. His current role is that of Senior Lecturer at the University of Surrey.
He has conducted extensive research into areas such as corporate governance, FinTech, and financial economics. His research outputs include; Schopohl, L., Urquhart, A. and Zhang, H. (2021) ' Female CFOs, leverage and the moderating role of board diversity and CEO power', Journal of Corporate Finance, and Urquhart, A. and Zhang, H. (2022) 'PhD CEOs and firm performance', European Financial Management.

Robert Finney
Director & Chair of Risk Committee
Robert joined the Plane Saver Board in December 2019.
He is a corporate/commercial lawyer who for more than 25 years has specialised in banking, financial and commodity markets, governance and financial regulation.
Robert brings with him broad experience of regulatory, legal and governance issues across the financial services sector, including an understanding of our regulators, the PRA and the FCA.
Having also acted as a non-executive board member of a large, international law firm of which he was a partner, and served on its risk and audit committees, Robert has direct governance experience too. He is also vice-chair of a Multi-Academy Trust, and serves on several committees covering growth, human resources, finance and risk.

CJ Giddy
Treasurer & Chair of Finance Committee
CJ Giddy was co-opted to the Plane Saver board in July 2022.
CJ is a commercially experienced finance and global market executive with over twenty years' experience in investment banking and global markets. Demonstrable track record in building and leading profitable teams and businesses through growth and challenging business cycles.
CJ is a qualified Chartered Accountant (SA) and hold a Chartered Financial Analyst designation. In 2021 he received his Masters in Strategy and Leadership from London Business School with distinction.
Experience includes:-

- CEO of ABSA Corporate and Investment Banking United Kingdom.
- Prior to ABSA CJ was Co-head of global markets for Rand Merchant Bank, a leading African corporate and investment bank.

Ruchi Gupta
Director & Deputy Treasurer
Ruchi was co-opted to the Plane Saver board in July 2022.
Ruchi works at Western Asset Management where she helps in credit portfolio construction.
She has more than twenty years of experience in the financial industry in key roles, and has developed deep expertise in identifying, evaluating, and mitigating risks while interacting with senior management of companies in various sectors. She is well versed in regulatory and compliance processes of the financial sector. Her credit and company's strategy assessment skills will add to the financial expertise of Plane Saver's Board.
Ruchi holds a Masters in Finance from London Business School and B. Tech in Chemical Engineering from Indian Institute of Technology, Delhi.
She regularly volunteers for a charity for homeless in the UK and also supports two charities devoted to children in India.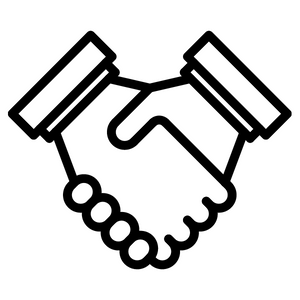 Meet the experts . . .
Expert Advisory Panel
The principal focus of the Expert Advisory Panel is to provide specialist and strategic advice to support and promote the activities of Plane Saver Credit Union by providing current knowledge, critical thinking, and analysis to increase the confidence of the Plane Saver Board and senior management in decision-making. Members will leverage external expertise and may support the work of the credit union through attendance at business development presentations and roadshows where appropriate.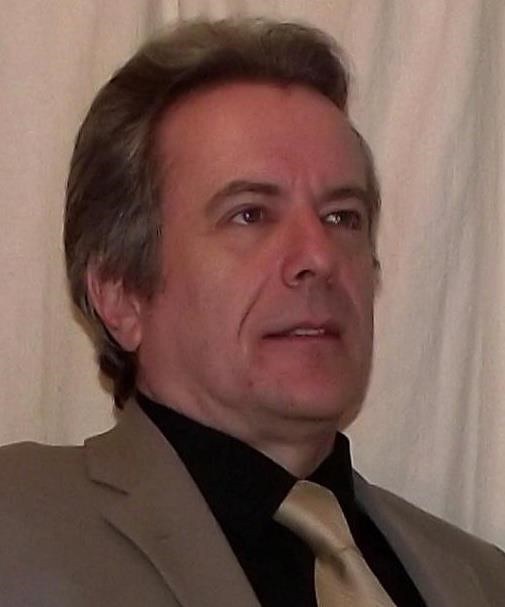 David Anderson
Expert Advisory Panel Member
David has been involved with Credit Unions for some 20 years.

During this time he has been Director of Harlowsave Credit Union where he played an active role in its merger with Plane Saver Credit Union and has been Chair of Holdfast Credit Union involved in its day-to-day running. After some years of working with Norwich Credit Union, he joined its Board in 2022.
David's expertise in IT has helped keep Credit Unions safe online. In 2021 he published "Remote Working for Credit Unions - a Case Study". He has been extensively involved with local communities, from setting up school banks to online media for those over 50.
In 2022 David was co-opted onto the board of ABCUL, the leading trade association for credit unions in Britain, a co-operative of co-operatives, governed by volunteer directors. Since being on the ABCUL board he has expanded my knowledge of CU's internationally via his introduction to WCUC.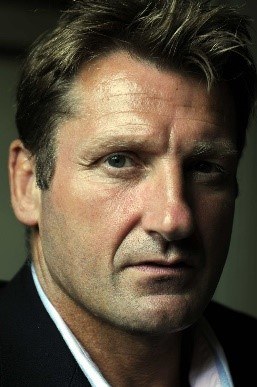 ​Justyn Larcombe
Expert Advisory Panel Member
Justyn Larcombe served for over 10 years in the armed forces. A Sandhurst Sword of Honour winner, he left the Army at the rank of Major for a well-rewarded career in the City. He lost it all through an addiction to online gambling, blowing three-quarters of a million pounds in three years.
Now Justyn is an author, public speaker, and keynote speaker at conferences on the issues of problem gambling and addiction in general. He has successfully campaigned for changes in the laws relating to gambling. He is the founder and CEO of a charity offering recovery courses to those suffering from addictions of all kinds.
Justyn is a regular contributor on both Television and Radio media. He has advised the UK Government on the issue of Problem Gambling and is a member of the Royal Society For Public Health's Problem Gambling Steering Committee.
Justyn also leads gambling education, awareness and prevention training courses within the armed forces, professional sports clubs, schools, prisons, and financial organisations. He is currently part of the Swansea University research project looking at the issue of gambling across the UK Armed Forces.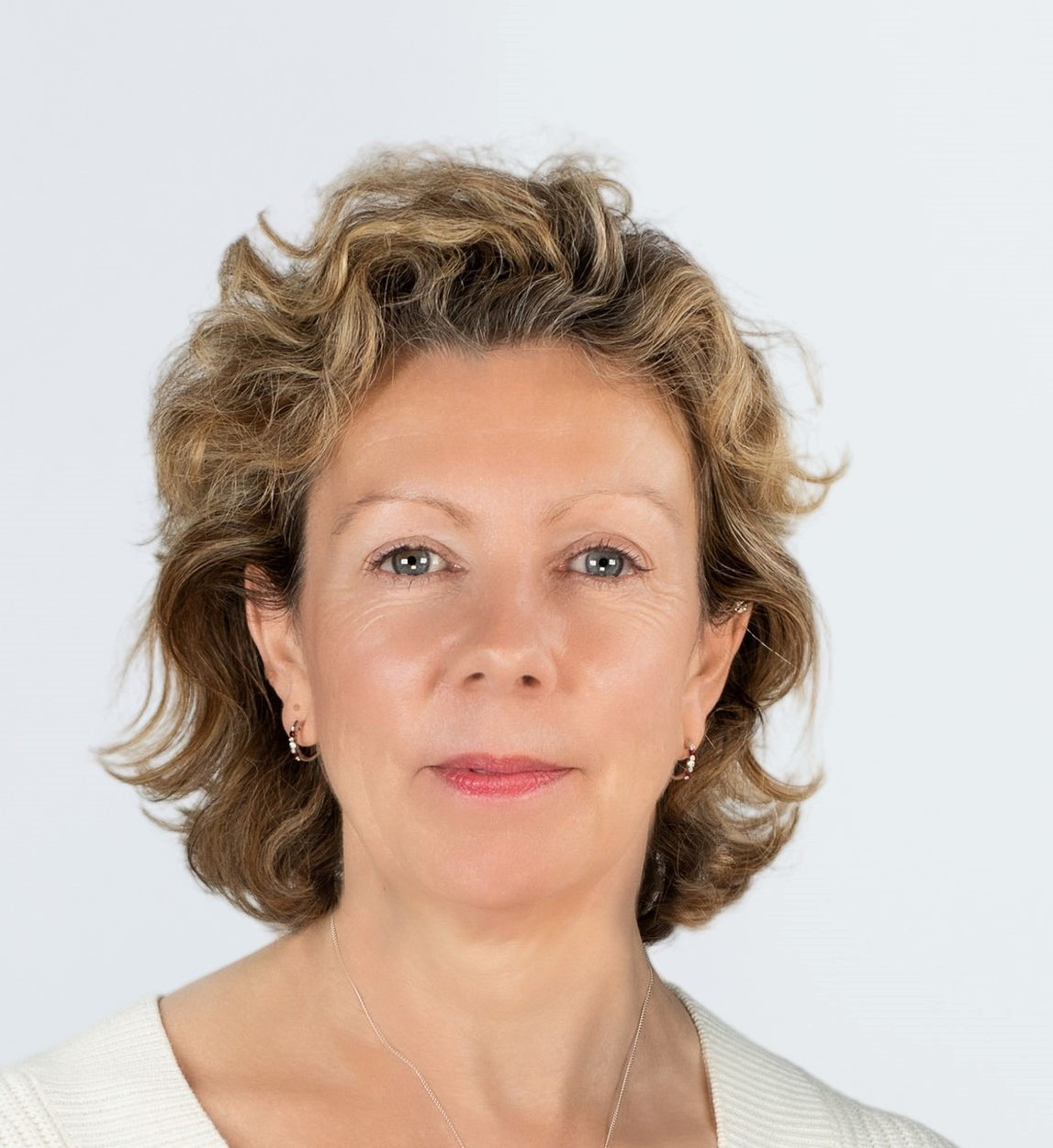 Victoria Copeland
Expert Advisory Panel Member
Vicky is currently working as a Regional Partnerships Manager for Money and Pension Service (MaPS).
Vicky works with a variety of organisations including local government, financial services, charities and advice providers to support their financial well-being strategies for residents, customers, members and service users throughout West London and the UK.
Vicky has been with MaPS for three years. Prior to working for this statutory body, she worked in business development in the commercial sector including in her own business, publishing and logistics.
Vicky brings thirty years of lived experience to the role as well as a keen interest in supporting financial well-being in a workplace setting. MaPS's strategic aims recognise that improving financial education and building financial resilience with good saving habits are key areas for development; this makes partnering with credit unions like Plane Saver a priority.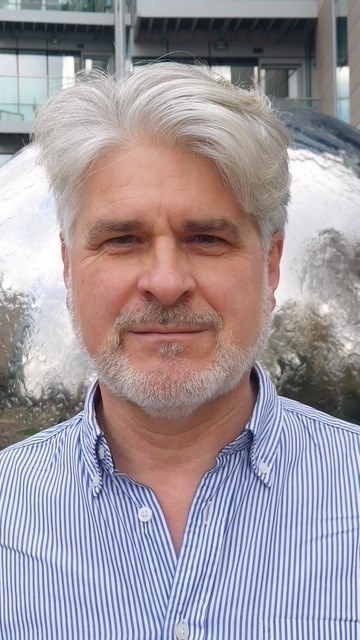 Roger Hardman
Expert Advisory Panel Member
Roger is a seasoned key stakeholder manager, having formerly served a 20+ successful year career in the RAF, and sat on the board at PSCU in a key Non-Executive Director role for over 5 years, which enabled him to craft his unique skillset for being able to take an outside/in view of a business and work with the board to craft a growth strategy that leaves the business leaner, more agile and with the right people, plans, and technology in place. Key skills he employs to deliver this are Environmental, Social, Governance (ESG), Cyber and IT strategy, Risk and audit, Employee engagement and Success mindset.
After leaving the RAF Roger transitioned into the corporate world creating a successful IT consultancy career, focussing on the overarching IT strategy for an organisation.
He is equally well versed at reviewing and delivering key IT policy and strategy to ensure projects undertaken are well defined, with a key ROI for the business, and securing buy-in by all key stakeholders to ensure the highest quality outcome.
Leveraging such a blended skillset of operational excellence, business transformation and risk and IT strategy, Roger is well versed to look at the overarching risks in an organisation and ensure the safety needed today is in place, with the safeguarding for tomorrow equally well considered.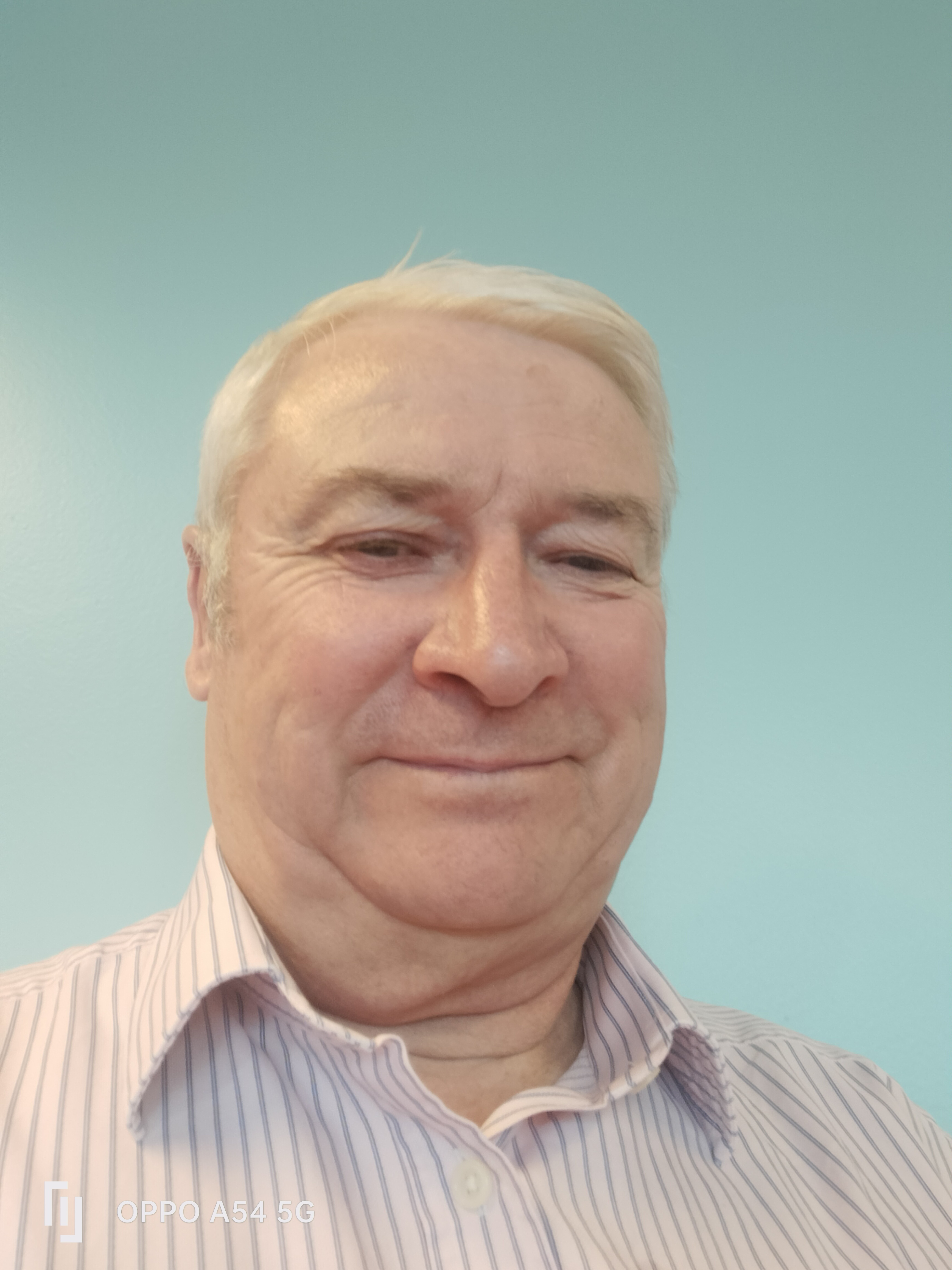 Maj Tony Finch REME
Expert Advisory Panel Member
Maj Tony Finch joined the Territorial Army in June 1976, joining 133 Field Workshop REME. Commissioned in 2002, he served with 133 until 2010 holding every rank and key position including Company Commander. Maj Finch was mobilised in July 2003 serving with 5Bn REME as a Recovery Platoon Commander on OP TELIC 2, finishing his tour as the 3Div Force and Divisional Recovery Officer. In 2010 he moved to 2 SE Bde in Shorncliffe as the SO2 TA and Community Engagement, in Nov 2012 he took up the post of SO2 Transition on an FTRS commitment, moving to SO2 Transition HQ London District in 2014. Maj Finch is still currently serving in the London District as SO2 Life Skills, delivering Whole Development in the areas of Education, Employment, Health, Housing and Welfare, including financial resilience awareness.
Maj Finch is also an Army Mental Fitness Instructor as well as a civilian First Aid for Mental Health Instructor. Maj Finch completed 17 years as a Defence Driving Examiner and is a qualified Joint Services Alpine Ski Instructor and Unit Welfare Officer. In his 47-year career, he has served in the UK, Germany, Italy, France, Norway, USA, Canada, Iraq and Falklands Islands.

Married to Christine, 3 children and 5 grandchildren.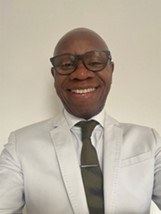 George Harrigan-Brown
Expert Advisory Panel Member
George, the Group Global Internal Audit and Risk Director at Hilton Food Group (HFG), is a seasoned executive with a remarkable track record in Governance, Internal Audit, Risk, and Compliance. With over 20 years of experience and a strong academic background, he is dedicated to driving business success, resilience, and balanced governance through effective Internal Controls, Risk Management, and Assurance processes.
George possesses a diverse skill set that includes C-Level Stakeholder Management, Leadership in Internal Audit and Risk Management Strategy, Assurance Mapping Delivery, and Collaborative Management with Big 4 firms. His influence extends from the boardroom to regional and local levels, demonstrating his effective relationship management skills.
George's contributions extend to developing Global/Internal Control Self-Assessment Questionnaire programs, uncovering significant fraud within an international professional body, and mentoring staff for excellence. He has also chaired the Risk and Formalised Management Committee, witnessing significant growth in engagement across the international organization.
With George on the Expert Advisory Panel at Plane Saver Credit Union, the organization gains a catalyst for business excellence. His extensive experience, commitment to diversity and inclusion in leadership, and unwavering dedication to delivering success through governance and risk management make him an invaluable asset to any team or organization fortunate enough to have him on board.
George says: ''I focus on solutions and outcomes, delivery driven, bringing commitment flexibility and success to all my assignments''.